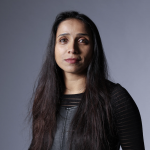 Anna Abraham is the E. Paul Torrance Professor and Director of the Torrance Center for Creativity and Talent Development at the University of Georgia (UGA). She investigates the psychological and neurophysiological mechanisms underlying creativity and other aspects of the human imagination, including the reality-fiction distinction, mental time travel, social and self-referential cognition, and mental state reasoning. She is the author of the 2018 book, The Neuroscience of Creativity (Cambridge University Press) and the editor of the multidisciplinary volume, The Cambridge Handbook of the Imagination (2020). Her latest work is the forthcoming book, The Creative Brain: Myths and Truths (MIT Press). She serves of the Editor of the Cambridge Elements in Creativity and Imagination series.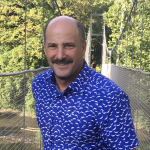 Stephen Rachman is Associate Professor in the department of English, former Director of the American Studies Program and former head of Digital Humanities at Michigan State and former Co-Director of the Digital Humanities Literary Cognition Laboratory at Michigan State University. He is the co-editor and translator of Chinese Women Writers and the Environment (McFarland). He is the editor of The Hasheesh Eater by Fitz-Hugh Ludlow (Rutgers University Press). He is a co-author of the award-winning Cholera, Chloroform, and the Science of Medicine: A Life of John Snow (Oxford University Press) and the co-editor of The American Face of Edgar Allan Poe (Johns Hopkins University Press). He has written numerous articles on 19th-century American literature, the history of medicine, cities, popular culture, and an award-winning Web site on Sunday school books for the Library of Congress American Memory Project.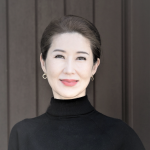 Dr Sowon S Park (DPhil Oxon) teaches in the English department at UC Santa Barbara (https://www.english.ucsb.edu/people/park-sowon-0).  She specializes in neurocognitive literary criticism, world literature and global modernism. She is creator and convenor of Unconscious Memory Network (http://um.english.ucsb.edu), a neuroliterary research hub, and is former President of the Research Committee on Literary Theory of the International Comparative Literature Association (https://iclatheory.org/). She co-edits the Global Asias monograph series (OUP), Medical and Health Humanities: Critical Interventions monograph series (Bloomsbury). Her previous academic appointments were at Oxford, Cambridge and Ewha (Seoul).